I know, I know, it's been WAY too long since I've done book reviews and after hearing several women at Blend Retreat say they love my blog because of them… I realized I should probably start catching up. Remember that time I said I was going to read 100 books in 2015? Welp, I'm still at it! We are officially 5 months through the year and I have read 43 books! Right on track and ready to roll! I seem to have a period of a couple weeks where I barely read and then two weeks were I just go crazy and can't put books down. All in all it's working out. Anyway, let's get to those reviews!
#GIRLBOSS by Sophia Amoruso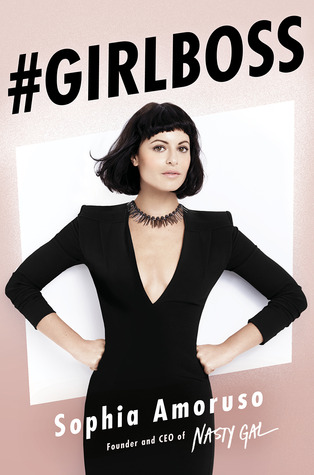 At seventeen, Sophia Amoruso decided to forgo continuing education to pursue a life of hitchhiking, dumpster diving, and petty thievery. Now, at twenty-nine, she is the Founder, CEO, and Creative Director of Nasty Gal, a $100+ million e-tailer that draws A-list publicity and rabid fans for its leading-edge fashion and provocative online persona. Her story is extraordinary—and only part of the appeal of #GIRLBOSS.
This aspirational book doesn't patronize young women the way many business experts do. Amoruso shows readers how to channel their passion and hard work, while keeping their insecurities from getting in the way. She offers straight talk about making your voice heard and doing meaningful work.
She's proof that you can be a huge success without giving up your spirit of adventure or distinctive style. As she writes, "I have three pieces of advice I want you to remember: Don't ever grow up. Don't become a bore. Don't let The Man get to you. OK? Cool. Then let's do this."
Oh. My. Gosh. BUY THIS BOOK! Seriously, I loved this book! I am soooo not a non-fiction reader, I love my novels and I love to get lost in them. Anything else is a struggle for me to read. But let me tell you, I flew through this book. I really appreciated Sophia telling her whole story of how she got where she is today, adding in pieces of advice and showing the reader how she's just as "real" as the rest of us. She just had an idea with something she loved and she dove in. Highly recommend!
Vanishing Girls by Lauren Oliver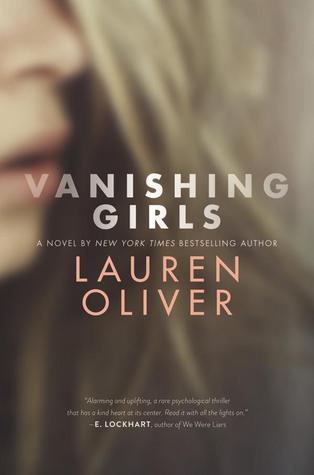 Dara and Nick used to be inseparable, but that was before the accident that left Dara's beautiful face scarred and the two sisters totally estranged. When Dara vanishes on her birthday, Nick thinks Dara is just playing around. But another girl, nine-year-old Madeline Snow, has vanished, too, and Nick becomes increasingly convinced that the two disappearances are linked. Now Nick has to find her sister, before it's too late.
In this edgy and compelling novel, Lauren Oliver creates a world of intrigue, loss, and suspicion as two sisters search to find themselves, and each other.
This book was pretty good! I wasn't sure what I would think since it's more of a young adult book, but by the end I was convinced. Halfway through I was unsure if this was just another silly teen drama but… Ah I can't give away any spoilers but it was pretty good. It's also a really fast read – I finished it in under 3 hours one Sunday… If you want a fun and interesting book to take on a plane or for the beach, grab this one!
Redeeming Love by Francine Rivers
California's gold country, 1850. A time when men sold their souls for a bag of gold and women sold their bodies for a place to sleep.
Angel expects nothing from men but betrayal. Sold into prostitution as a child she survives by keeping her hatred alive. And what she hates most are the men who use her, leaving her empty and dead inside.
Then she meets Michael Hosea. A man who seeks his Father's heart in everything, Michael obeys God's call to marry Angel and to love her unconditionally. Slowly, day by day, he defies Angel's every bitter expectation, until despite her resistance, her frozen heart begins to thaw.
But with her unexpected softening come overwhelming feelings of unworthiness and fear. And so Angel runs. Back to the darkness, away from her husband's pursuing love, terrified of the truth she no longer can deny: Her final healing must come from the One who loves her even more than Michael does … the One who will never let her go.
So I had never heard of Francine Rivers until I "stalked" a girl's bookshelf during my small group. Once I mentioned this book to friends, apparently EVERYONE knew her work! When I was reading the book I kept thinking that it felt like a romance novel set in the Wild West… but then never got to the "juicy part." Well, I found out that's because she WAS a romance novelist and then became a Christian and that changed her writing. I really enjoyed reading this book. It made me admire the main male character and then both love and hate the main female character. In my mind I kept saying "WHAT ARE YOU DOING?" but as the book went on I learned more and more about why she ran away from good things in her life. I definitely recommend this book, especially if you're looking for some chick-lit with a Christian twist 😉
The Look of Love by Sarah Jio
Born during a Christmas blizzard, Jane Williams receives a rare gift: the ability to see true love. Jane has emerged from an ailing childhood a lonely, hopeless romantic when, on her twenty-ninth birthday, a mysterious greeting card arrives, specifying that Jane must identify the six types of love before the full moon following her thirtieth birthday, or face grave consequences. When Jane falls for a science writer who doesn't believe in love, she fears that her fate is sealed. Inspired by the classic song, The Look of Love is utterly enchanting.
OH MY GOSH SO GOOD! Haha clearly I have high opinions of all of these books! But really, this book so so cute! I really enjoyed how the different types of love developed between people in the story and how her own life developed over the year. It also wasn't as predictable as I expected as so many things kept throwing me for a loop! Another highly recommended book!